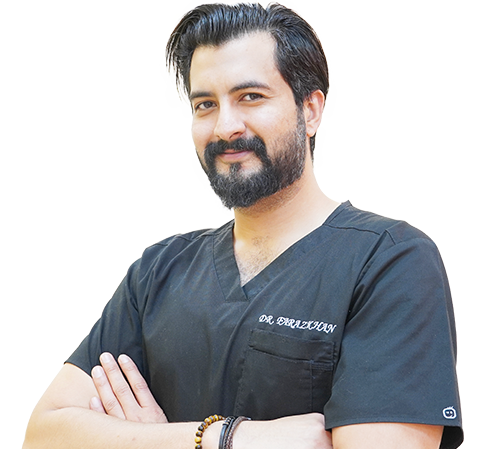 Dr. Khan is certified from the USA with the American Academy of Aesthetic Medicine and has various post-graduation masters and fellowships from the UK. He is actively practicing across Ireland, Lebanon, KSA and UAE.
He is renowned as one of the top aesthetic doctors based in the UAE and is recognized for his bespoke treatments based on individual patient needs and helping achieve individual aesthetic goals.
He is well known also for his functional medicine expertise and creating bespoke IV infusions. With a love for aesthetics and anti-ageing procedures, blended with years of clinical experience and knowledge allows him to deal with a wide variety of patient needs arising from both chronic diseases and cosmetic dermatology.
His clients include A-list celebrities, entertainment and fashion icons, super models, business executives, and royalty from around the world. Dr. Khan's aesthetic philosophy involves elements of selection and perfection, the combination of which makes him one of the most sought out physicians in the region.